Focus On What Matters,
Your HR Operations Are Automated.
Discover the easiest HR Management solution in Saudi Arabia, built to be locally compliant and seamlessly efficient.
Schedule a Demo
A Payroll That Runs Itself
Powerful, efficient and intuitive tools to reduce your administrative tasks and increase your employees productivity; all in consolidated easy-to-love platform. Less paperwork, more real world work.
Request a Demo
An Employee Extraordinary Digital Experience
How does Jisr HR Software make your employees' experience better?
Enables employees to apply for leaves, submit overtime, and access payslips including bonuses and discounts; and check their balance of leave.
Enhances employees access to HR information and services from one place to increase the productivity and save their time.
Increases employees engagement by making them part of the conversation, and allowing them to focus on what really matters.
Labor Law Compliance
Jisr HR Software is fully compliant and aligned with the Saudi Work Law and it takes into considerations all the HR-related articles including leaves, women employment and end of service contracts to ensue that companies are always inline without much efforts.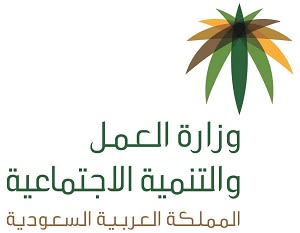 Automation Story
Human professionals and business owners spend 90 days a year managing the payroll manually, as it requires many processes that takes time and efforts, such as calculating overtime and vacations.

Jisr solves this problem and automates payroll and its processes in a few minutes by allowing employees to submit their request directly through our self-service apps, then synchronizing with the payrolls directly.

Jisr allows you to monitor attendance of your employees by linking the fingerprint system with Jisr HR Software. The system is fully compliant with the external accounting systems and wage protection systems.

We help following great businesses save their time and increase their productivity.
Join more than 200 Business in Saudi Arabia use Jisr HR Software for managing their employees and automating their tasks.
What our customers are saying about Jisr HR Software
Jisr HR is by far the best HR software our company has ever used. We were able to convert from our existing systems in a matter of hours, and I love having the ability to monitor our company's real-time operations from virtually anywhere.
Abdullah Almuneef
CEO , Anoosh
Saudi Arabian businesses are growing by leaps and bounds. Jisr HR allows our company to be part of that growth, without getting bogged down with paperwork and manual reporting. Who knew that HR could be so simple?
Lowi
IT Manager , RCQE UNESCO
It's incredible how much of an impact quality HR has on a business. I have so much more time to spend handling customer needs, instead of dealing with tedious paperwork. Thank you Jisr!
Thynan Al Thynan
, KHALED ALFAGI
Your HR operations are Automated.
Focus on Growing your Business.
Get Started